The 2023 presentation night will be held on February 25, 2023 and recognises the achievements of our members in 2022.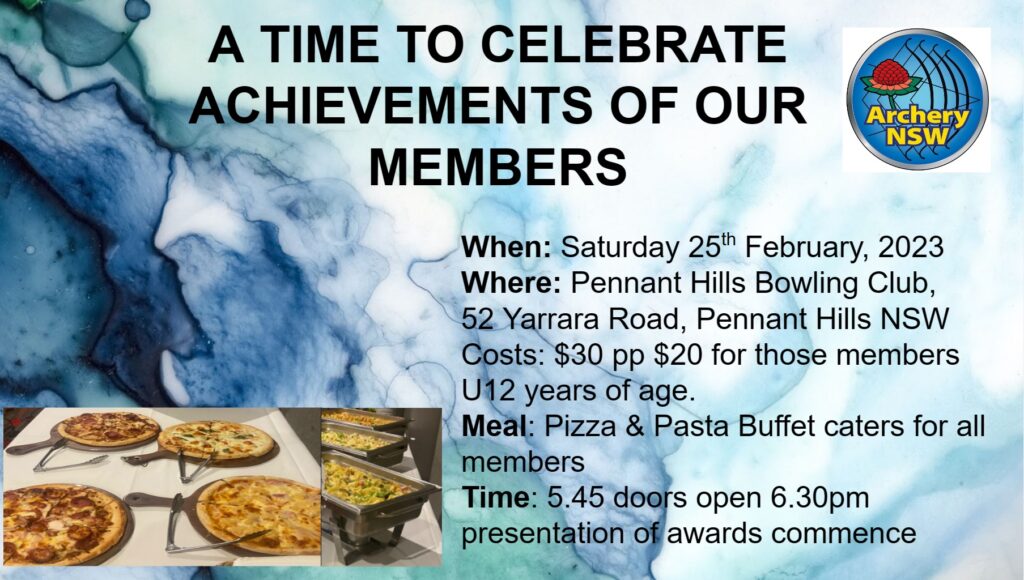 Clubs can request to book a table; however, individual members will be required to register on-line, refer link below. ArcheryNSW is in contact now with those members receiving awards on the evening.
Anyone who is unable to attend, their club will be able to pick up any associated awards at the conclusion of the event.